Scientific Advisory Board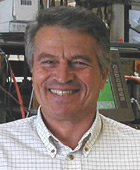 Prof. Carrondo is a Chemical Engineer at University Nova de Lisboa, supervised twenty-eight Ph.D. students and published over 190 papers in refereed international journals. Prof. Carrondo is founder of the Portuguese Academy of Engineering, chairman of the European Society of Animal Cell Technology (1997-2001) and of Medical Biotechnology Section of the European Federation of Biotechnology (EFB) (1999-2001). Prof. Carrondo is on the Advisory Board of Max–Planck Institute, Magdeburg, Amgen Bioprocessing Center, KGI, Claremont, CEVEC Pharmaceuticals, PBS Biotech, and Spanish National Center for Cardiovascular Research Carlos III. He also founded GenIBET Biopharmaceuticals.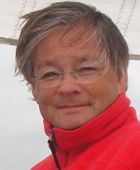 Dr. Schönberger is a retired Cardiothoracic surgeon. He founded department of R&D CTS of Catharina Hospital Eindhoven, The Netherlands. In his function as chairman of the R&D department he guided 6 PhD students, participated in more than 100 publications, abstracts and books.
He is the driver of innovative technologies and therapeutics in cardiothoracic surgery.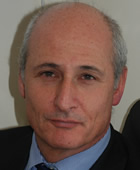 Dr. Hammond is a Rheumatologist at KIMS Hospital in the UK. He is a Consultant Physician and Rheumatologist at Maidstone and Tunbridge Wells NHS Trust. He is active in research and teaching and is Chairman of the Kent CLRN, on the European Committee of ISIS, and co-Chair of the British Pain Interventional Research Group.  Dr Hammond is an active collaborator in clinical trials of biologic therapies in rheumatoid disease, including trials of TNF inhibitors, anti T-Cell therapies (Abatacept), anti B-Cell therapies (Rituximab and Ocrelizumab), plus new DMARDs and injectable treatments for osteoarthritis treatment. He is the Chief Investigator for AMRIF in developing Alkaline Phosphatase in RA and related conditions.